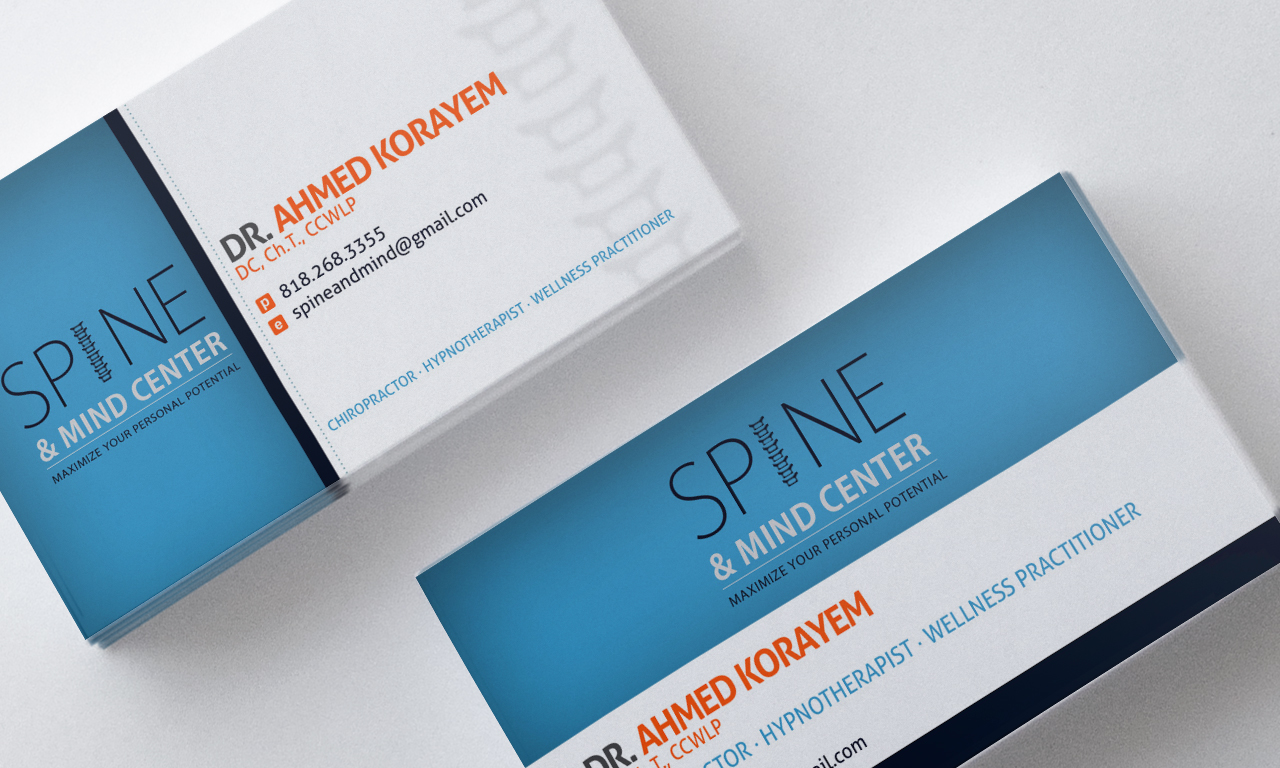 Spine & Mind Center
Business Card Design
Spine & Mind Center it's a health clinic who has specialized in the Gonstead Method of Chiropractic. The holistic mind-body approach to taking care of a person as a person rather than a symptom that needs to be concealed.
Company Branding & Identity
Identity
Print
Branding
Logo
Interested in our services?
Please don't hesitate to bother us with any questions that you might have.
We would really like to hear from you.
Get a Quote
Contact Us