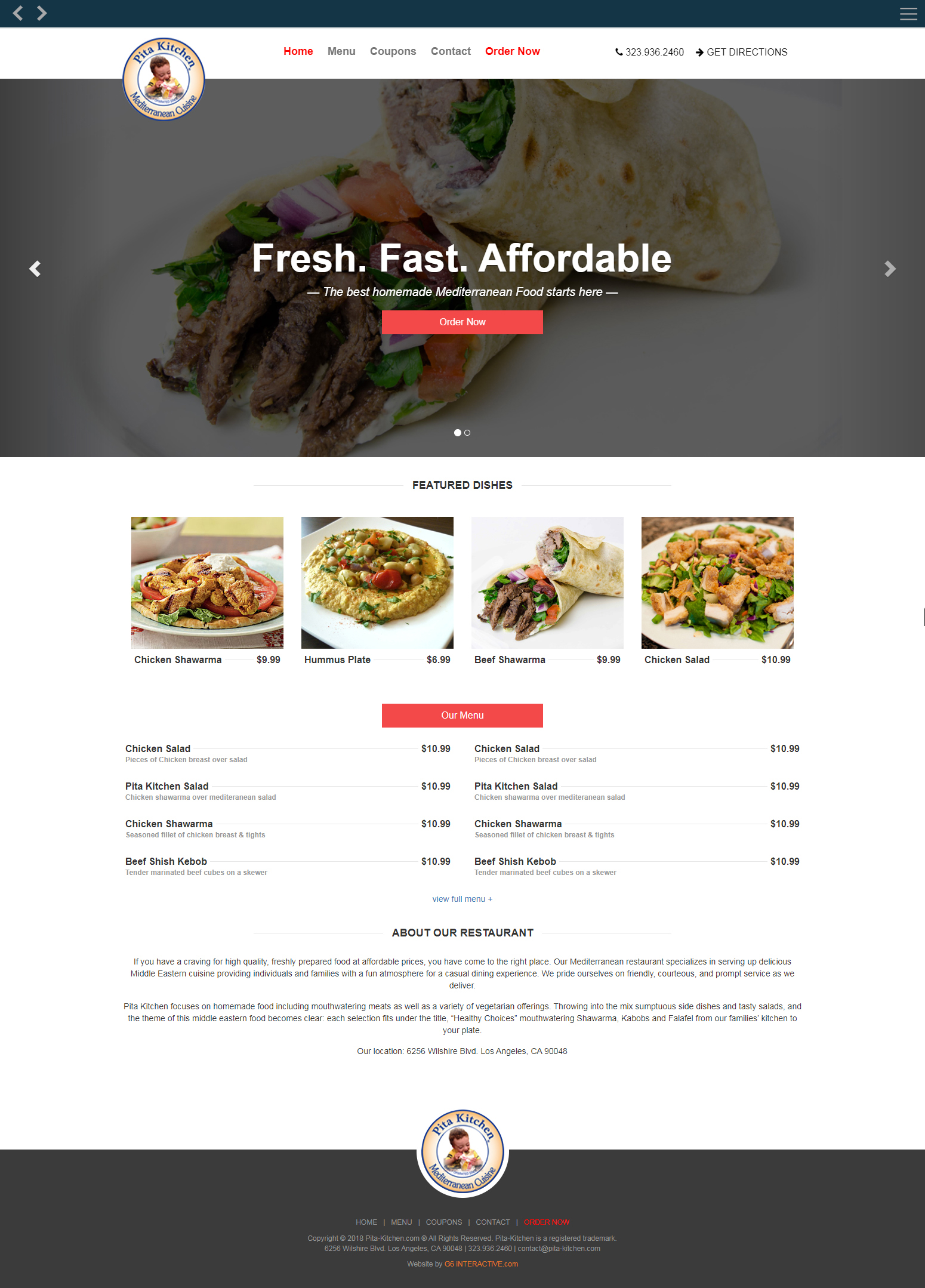 Pita Kitchen Restaurant
Web Design & Development
If you have a craving for high quality, freshly prepared food at affordable prices, you have come to the right place. Our Mediterranean restaurant specializes in serving up delicious Middle Eastern cuisine providing individuals and families with a fun atmosphere for a casual dining experience.
Company Website
Web Design & Developing
HTML, CSS, PHP, JavaScript
Identity
Branding

Interested in our services?
Please don't hesitate to bother us with any questions that you might have.
We would really like to hear from you.
Get a Quote
Contact Us